Apple Mac OS X Printer Setup Guide
This will guide you through the process of setting up a thermal printer on Mac OS X for use with this online ticketing service.
Step 1
From the apple menu, select System Preferences.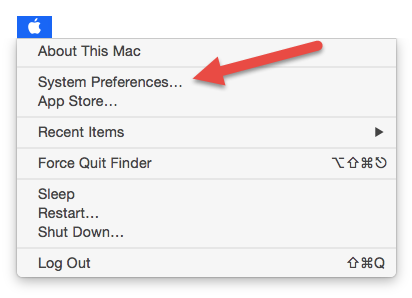 Step 2
Open the Printers & Scanners control panel.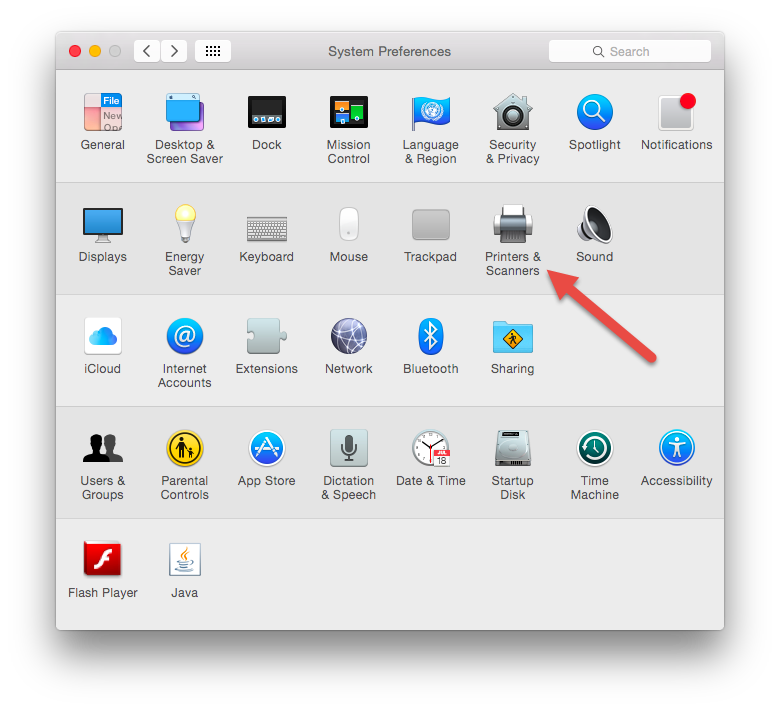 Step 3
Click the plus icon at the bottom of the printer list to add a new printer.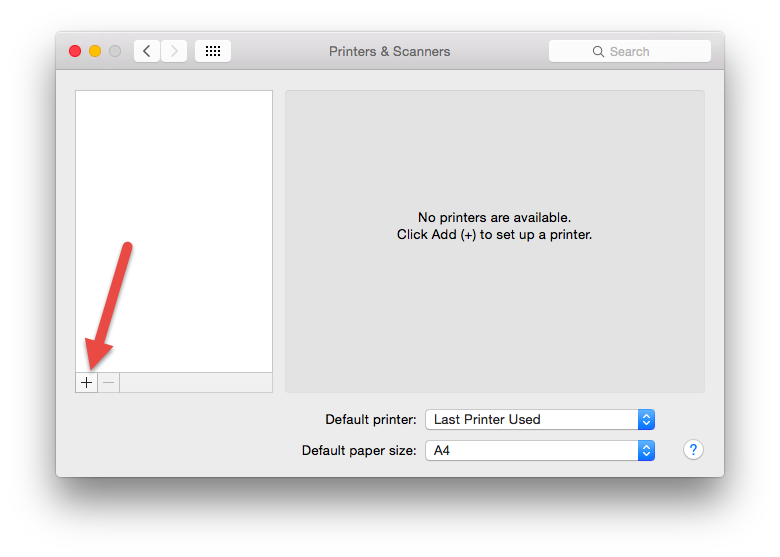 Step 4
You should see your printer connected by USB in the list. Select "Choose a Driver..."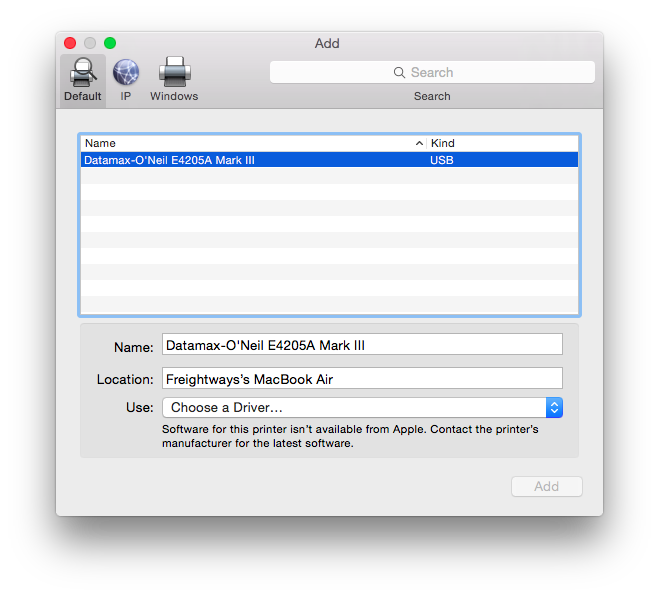 Step 5
Select "Select Software..." from the drop down.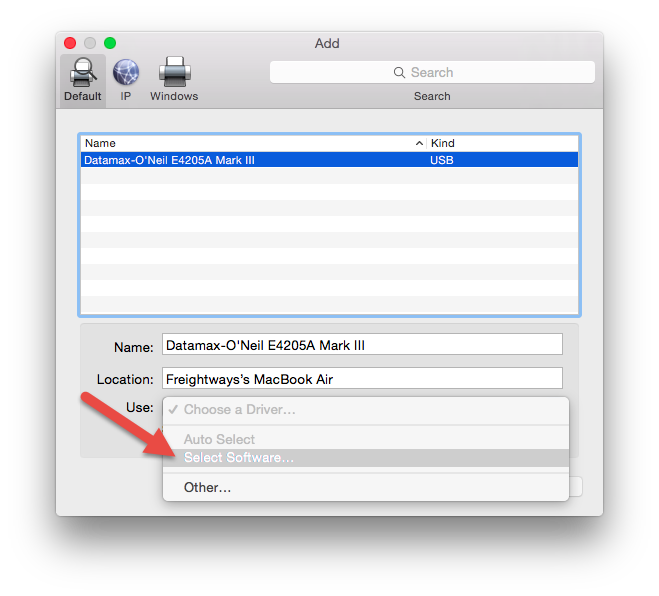 Step 6
Select Zebra ZPL Label Printer printer from the available options. While this driver is not the correct driver, it will allow thermal printing of labels to a DataMax Printer.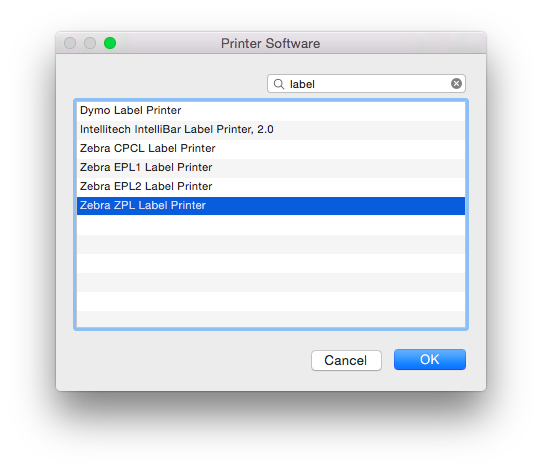 Step 7
Click Add, your printer will then be configured for your Mac.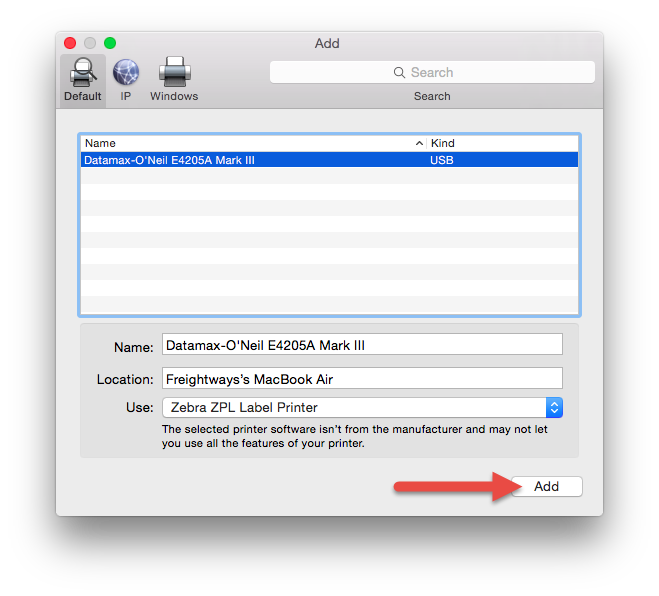 Step 8
You will now see the printer in the printers list.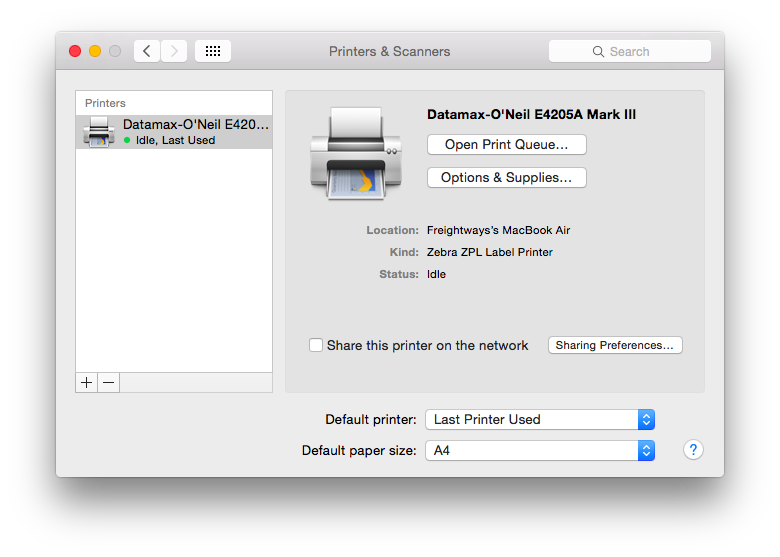 Step 9
You can now set up your printer on the Printer Setup page and print a test label.