Trade Me Integration
Linking your Trade Me Account to Pass the Parcel makes it faster to send parcels you have sold via Trade Me.
Once you have linked your account, items that have been sold on Trade Me will be displayed within your Pass the Parcel Account. If the buyer has given you their delivery address via Trade Me, this will also be displayed and will be pre-loaded when you decide to send the parcel. This saves you from needing to enter the delivery information.
How to link
Go to your Pass The Parcel Trade Me page. The first time you will need to authorise your account. Follow the prompts to link your Trade Me account to Pass the Parcel. Completing this step will give Pass the Parcel access to view your listings, watchlist and account information. You are also giving us permission to update your sold items information with information regarding the parcel you have sent.
Can I trust this integration?
The Pass the Parcel Trade Me integration is registered with Trade Me and completely complies with Trade Me's policies, terms and conditions of use. We communicate with Trade Me using Trade Me's API. See Trade Me's API Conditions for more information and the Pass the Parcel Privacy Policy.
Linking your Pass The Parcel and Trade Me accounts does not give Pass The Parcel the ability to login to your Trade Me account. Pass The Parcel will never ask for your Trade Me password. We request the minimum amount of information from Trade Me necessary to provide this service. Pass The Parcel will never change any of your personal details or bid on auctions. We will never supply this data to anybody else.
How to unlink your account
You can remove permission for Pass the Parcel to access your Trade Me account at any stage by deleting the application from My Trade Me. This immediately removes access for Pass The Parcel to be able to access your account. You can re-integrate at any time by linking your Trade Me account again.
How it works
After you have linked your Pass The Parcel account to your Trade Me account, you can access a list of items you have sold by clicking on Trade Me Items on the Pass The Parcel menu bar. You need to be logged in for this to display.
This screen shows a listing of items recently sold. From this screen, you can identify that a buyer will pick-up the item, delete items from the display and send your parcels.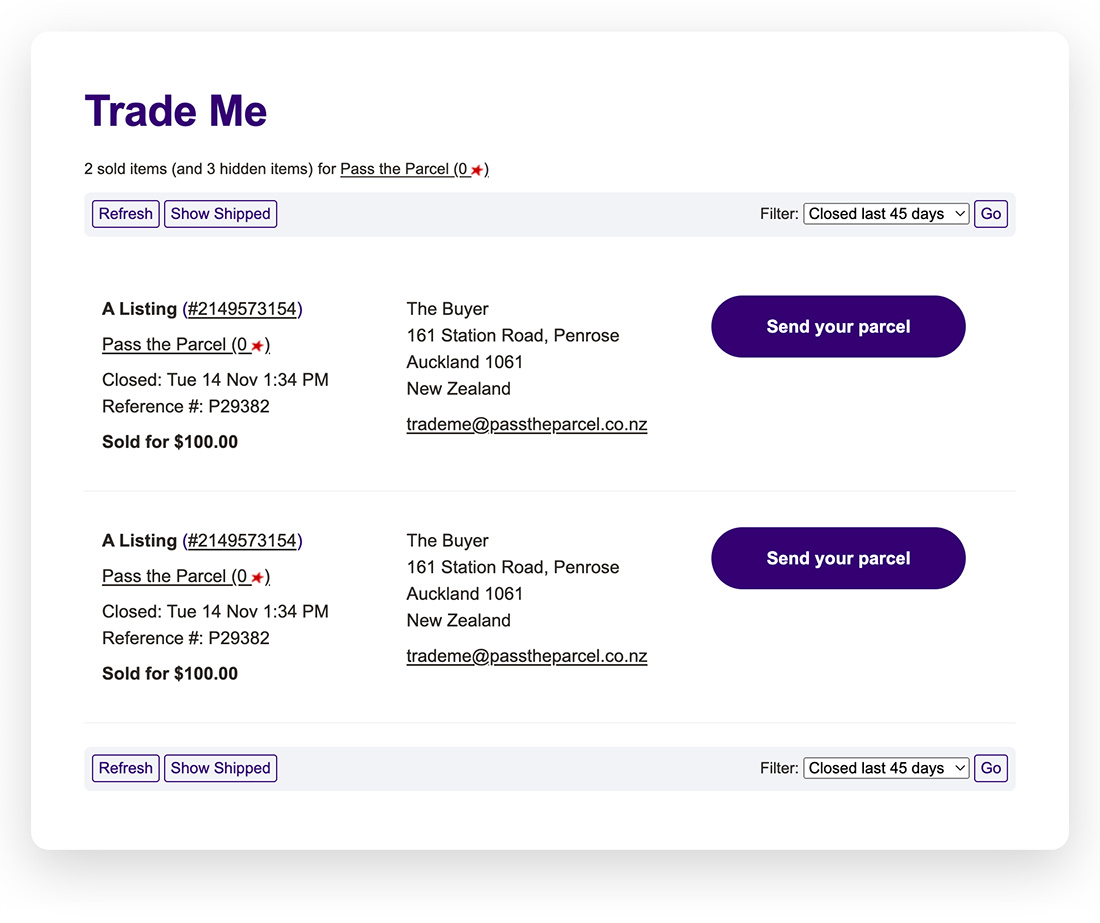 To send a parcel, tick the box and click on the "Send you Parcel" link for the item you are ready to send.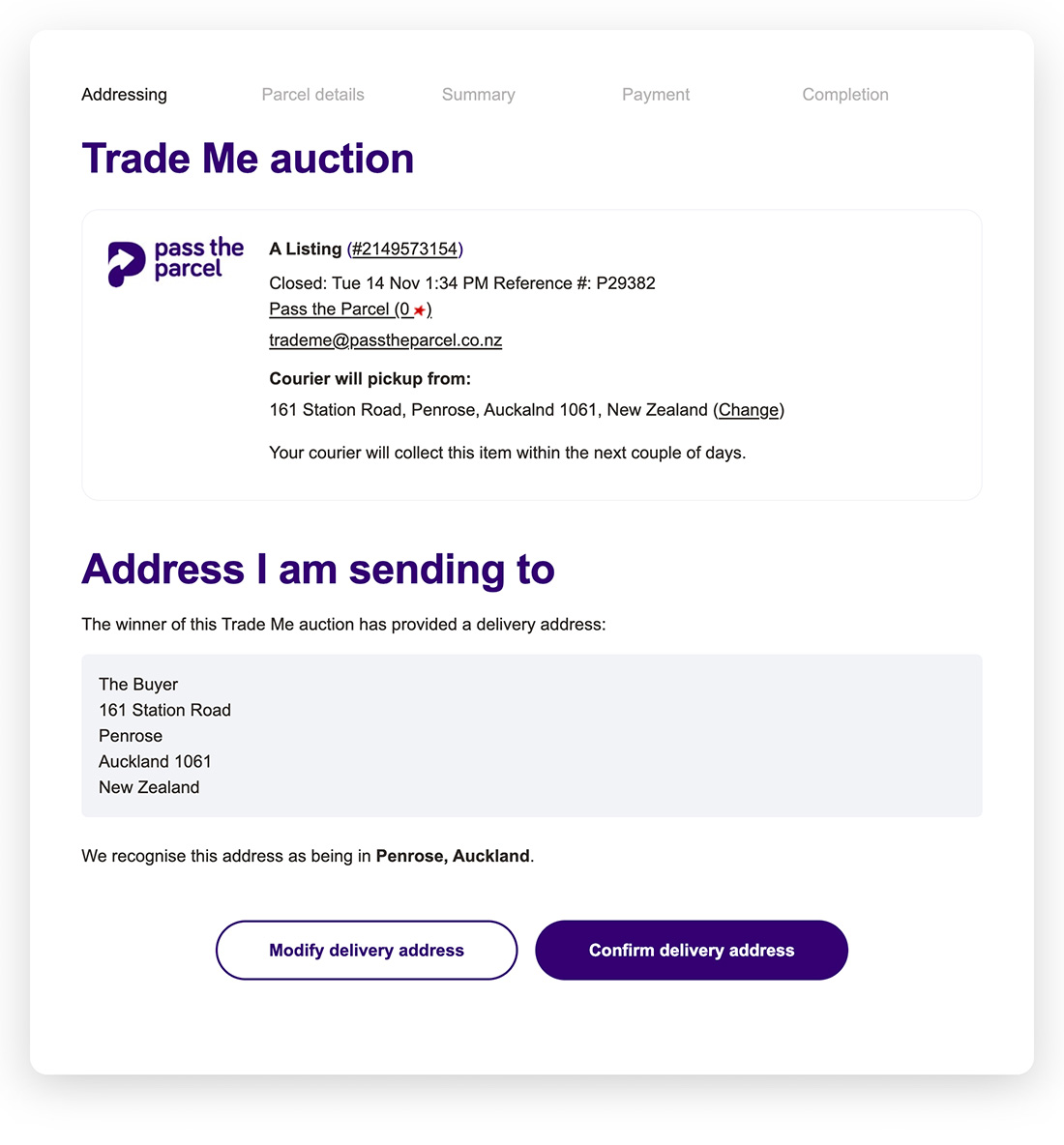 If the buyer has entered a correct delivery address, this will automatically populate in the delivery address details for sending the item. If the system is unable to validate the address, please follow the prompts to clarify the delivery address.
Why are some of my sold items not showing?
We exclude some Trade Me categories as they are not suitable for sending with Pass The Parcel. Check our prohibited items list for further information. If you need to send an item that Pass The Parcel can't carry try our friends at Stuck.